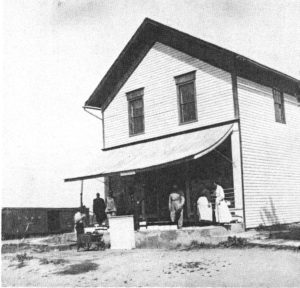 In 1919 a mission church was started by Pastor L. Nuechterlein of Trinity, St. Joseph, Michigan and William Essig of Trinity, Sawyer, Michigan holding services above a store in Glendora.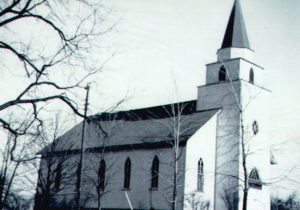 Church groundbreaking and Cornerstone laying services were held May 1, 1921. Dedication services were held for a new church with a reed organ in the balcony that was later replaced with a pipe organ, full color murals of Jesus on each side of the raised pulpit, and a carved alter. German and English services were offered. The original building plan did not include a basement; however one was soon added. The church was heated with a wood/coal furnace. Kerosene lamps were used until the late 1930's when electricity was installed. An oil furnace was installed in 1951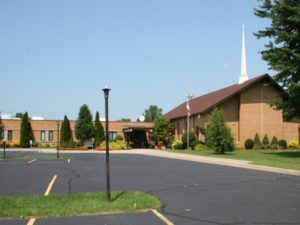 Groundbreaking for the new (current) church was held on March 25, 1973 and cornerstone laying was held on June 24, 1973. On October 14, 1973, dedication services were held for our new (current) church on the corner of Cleveland Ave. and Glendora Road. The 12,100 square foot building has a seating capacity in the sanctuary (main level and balcony) of 514 with overflow seating in the nave and narthex for 100 additional parishioners. Other facilities in the church include twelve Sunday School rooms, pastor's and church offices, kitchen, and social hall. The bell was electrified and installed above the organ chamber. In 1983, air conditioning was installed in the sanctuary and social hall.